The best minds and the brightest smiles are leading the way at Delta Dental. Get to know more of our team with our board of directors.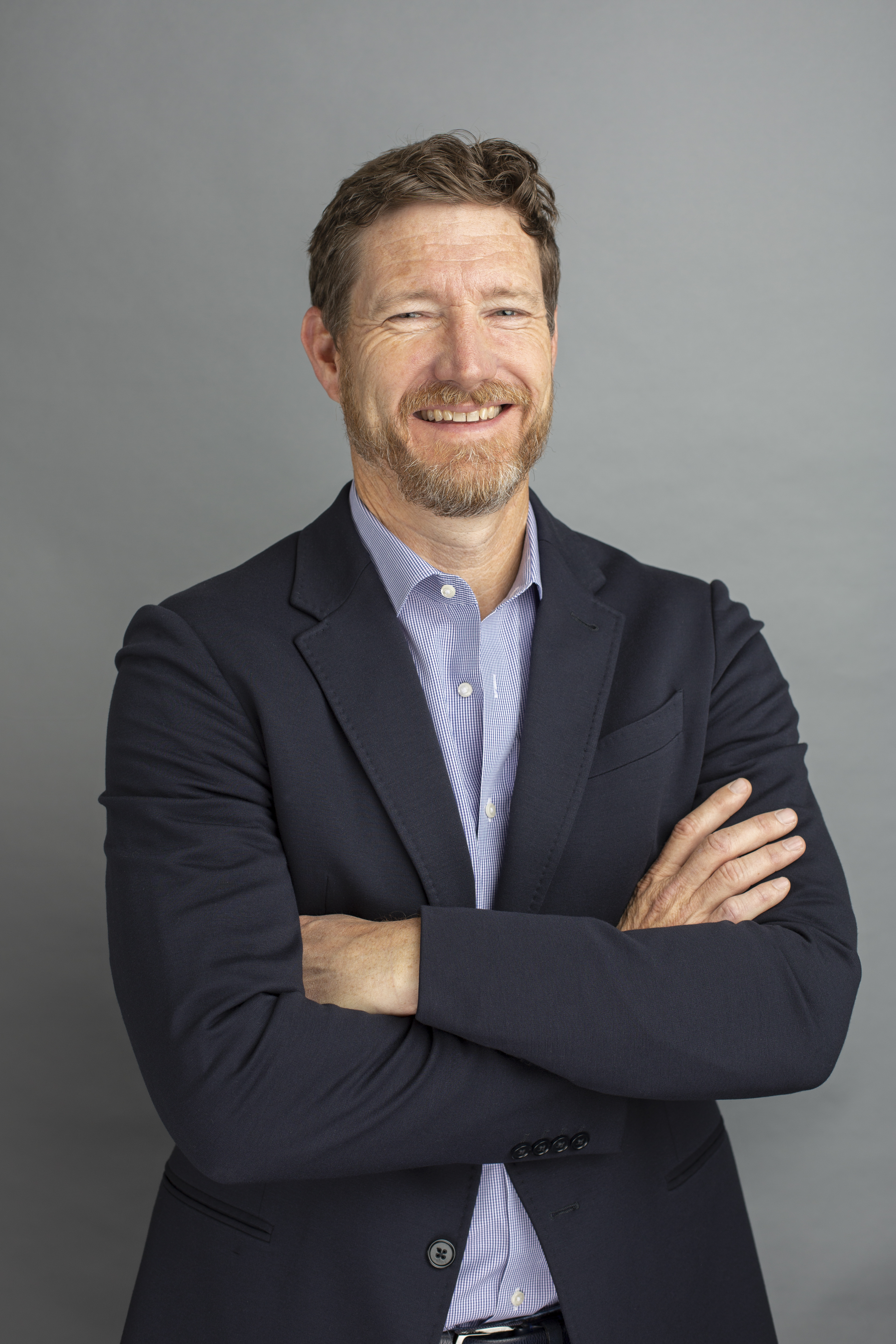 Mark Mitchke
President and CEO Delta Dental of Washington
Mark Mitchke is the President and CEO of Delta Dental of Washington (DDWA). DDWA provides dental coverage to more than 4 million people in Washington and nationwide. Under Mark's leadership, DDWA is focused on providing best-in-class benefits services to its group and individual customers, transforming the dental benefits business with technology, improving the DDWA Member's oral and overall health, and eliminating the barriers to better oral health for underserved communities. Mark also serves on the Board and the Executive Committee of the Delta Dental Plans Association (DDPA), a national organization that manages the Delta Dental brand, policies and national provider network across the US and Puerto Rico, providing dental benefits to more than 80 million people.
Prior to joining Delta Dental, Mark was the Vice President and General Manager of Fulfillment by Amazon (FBA). FBA provides small and medium-sized businesses (SMBs) around the world marketplace selling and fulfillment solutions to reach Amazon's millions of global customers.
Prior to his time at Amazon, Mark was a partner at the global consulting firm, McKinsey & Company. Mark specialized in business transformation programs, including performance turnarounds, operations and supply chain performance improvement and product development.
Mark graduated from Massachusetts Institute of Technology with a Bachelor of Science in Mechanical Engineering and worked as an engineer at Boeing before receiving his MBA from the University of Michigan.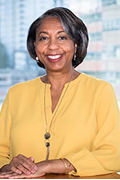 Vanetta Abdellatif
President and CEO - Arcora Foundation
Vanetta Abdellatif is the President and CEO of Arcora Foundation, the foundation of Delta Dental of Washington dedicated to advancing oral health. Arcora's mission is to bend the arc of oral health toward equity.
Vanetta has dedicated her career to increase access to essential, high-quality care with a focus on people who experience systemic inequities. Through her strategic leadership, she connects Arcora with partners and community members who are interested in oral health, as well as looks for opportunities to form new partnerships. She elevates the importance of oral health by showing how deeply connected it is to overall health. She leads Arcora's collaboration with community groups, state associations, other non-profits, the dental and medical communities, policy makers, elected officials, and others to address complex and long-term oral health issues.
Vanetta earned a Bachelor of Arts in social welfare from the University of California, Berkeley, and a Master of Public Health from San Diego State University.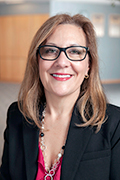 Karen Aliabadi
Senior Vice President of Human Resources, Chief Human Resources Strategist
Karen Aliabadi is the Chief Human Resources Strategist at Delta Dental of Washington. As an expert in organizational strategy, Karen leads collaborative enterprise initiatives to shape the workforce to meet business priorities.
Karen is a Human Resources executive who is passionate about providing companies with the perfect balance of human capital expertise and business acumen. She joined Delta Dental in 2015 after working in Human Resources for many industry-respected companies, including Fisher Communications and the Federal Home Loan Bank of Seattle. With over 20 years of industry experience and strategic insight, she has a solid understanding of people dynamics and builds strong talent management capabilities. Directly prior to starting at DDWA, Karen was the President and owner of the consulting firm, Passio, where she helped clients make sustainable performance improvements through culture.
Karen is a certified Senior Professional in Human Resources from the HR Certification Institute. Karen holds a Bachelor's of Science in Training and Development and a Bachelor's of Arts in Education from Southern Illinois University. She also completed the Master of Sustainable Business Practices program at Green Mountain College, attaining her MBA while serving as the Vice President of Corporate HR at Fisher Communications.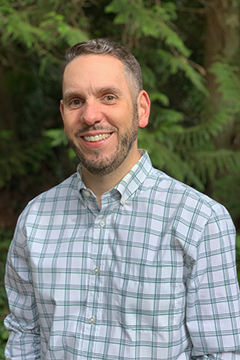 Ryan Bartlett
Vice President of Finance, Chief Financial Officer
Ryan Bartlett is vice president of finance and chief financial officer of Delta Dental of Washington (DDWA)/Washington Dental Service (WDS). He is responsible for the operations of the Finance department, which includes accounting, quality assurance and facilities.
Prior to joining DDWA in May 2014, Ryan served as accounting & assurance senior manager for seven years at Bader Martin, a Seattle-based CPA and business advisory firm. Prior to Bader Martin, he served as director of finance for six and a half years at AKA International, a local customs brokerage.
Ryan holds a bachelor's degree in finance and marketing from the University of Washington and is a Certified Public Accountant. He has also completed the CFO - Becoming a Strategic Partner program at The Wharton School and Prospective CFO program at the University of Chicago Booth School of Business. Ryan currently serves on the nonprofit board of Fishline and the finance committee for Junior Achievement of Washington.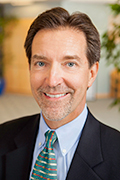 Brad Berg
Senior Vice President of Administration, Chief Administration Officer
Brad Berg is Senior Vice President & Chief Administration Officer of Delta Dental of Washington. He is responsible for Delta Dental's finance, underwriting, legal, compliance, contracts, internal audit and other holding company entities. He spent his first ten years at Delta Dental as our COO & CFO.
Brad has over 40 years of experience with both large and small public and private companies, including extensive knowledge of complex equity and debt transactions, initial public offerings, mergers and acquisitions, strategic sales and internal reorganizations. His career began at Coopers & Lybrand, what is now PricewaterhouseCoopers, where he spent 10 years and was an audit partner before joining Burlington Resources, where he was the chief accounting officer, vice president and controller. Brad has held the chief financial officer position at Electronic Evidence Discovery, AdmitOne Security, Pet's Choice, Loudeye Corp, Redhook Ale Brewery and Holly Residential Properties.
Brad is a licensed CPA and holds a bachelor's in accounting from the University of Northern Iowa. He has also completed the corporate financial management program at Harvard Business School and the Program on Negotiation for senior executives at Harvard Law School.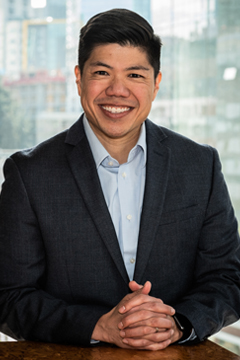 Stephen Cheung
Vice President of Marketing
Stephen Cheung is the Vice President of Marketing at Delta Dental of Washington. Stephen oversees all aspects of marketing. This includes creating programs that encourage our nearly 3.9M members to use their dental benefits, encouraging healthy oral health habits amongst youth across Washington state through the Tooth Fairy Experience Program, and bridging the gap of dental care through the Individual and Family DDWA dental plans. He became Vice President of Marketing in 2022 after previously serving as Director of Marketing at DDWA. Stephen has also served in leadership roles at Brooks Running, Philips Sonicare, and Rubbermaid.
Stephen holds a bachelor's in business administration, marketing from Western Washington University and an MBA from Seattle University.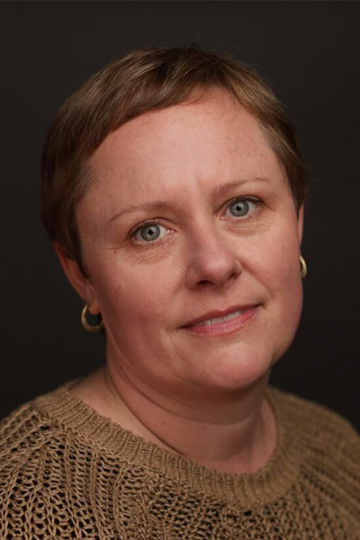 Davis Foster
Vice President of Corporate Development
Davis Foster leads Corporate Development at the Washington Dental Service (WDS). In this role, she acts as a change agent - strategizing and positioning WDS in leadership and partnership roles in future-forward healthcare solutions.
With 20 years of experience establishing growth and operations strategies for health technology companies, Davis is an innovative business leader with a proven track record of driving emerging technology firms to achieve exponential, profitable growth. Davis served as President of Cognosante, a national health technology company, headquartered in the Washington DC area. Notably, Davis served as an advisor and partner with the Department of Health and Human Services as President Obama implemented and operationalized the Affordable Care Act (ACA) across the country.
Prior to joining Cognosante, Davis was Senior Vice President at the health technology firm Evolvent, quickly establishing the Company in the civilian government market. Earlier in her career, Davis held the position of Vice President at Vangent, and various other senior positions at Blueprint Technologies, Unisys, and SAIC.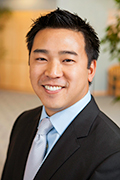 Eric Lo
Vice President, Underwriting and Actuarial
Eric Lo is vice president of underwriting and actuarial for Delta Dental of Washington. He directs the actuarial and underwriting functions, which include pricing of dental products and projection of revenues and claim liabilities, as well as oversight of corporate financial risk.
Before joining Delta Dental in 2008, Eric spent five years in various actuarial roles with Trustmark Life Insurance Company, a mid-sized health and life insurer based in Lake Forest, Illinois. His career began at Lucent Technologies, what is now Alcatel-Lucent, as a wireless network engineer involved in the deployment and integration of wireless communications systems in the international market.
Eric, an associate of the Society of Actuaries and member of the American Academy of Actuaries, holds a bachelor's degree in electrical engineering from the University of Illinois at Urbana-Champaign with a minor in mathematics.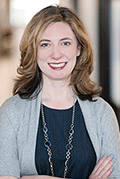 Diane Oakes
Vice President of Mission, Chief Mission Officer, Washington Dental Service & Delta Dental of Washington
Diane Oakes is the Chief Mission Officer for Washington Dental Service (WDS), a mission-driven enterprise that encompasses Delta Dental of Washington (DDWA), Arcora Foundation, and additional investments in strategies to move the needle on oral health in Washington. In this newly created role, Diane is responsible for developing strategy, leading initiatives, and influencing processes and systems across the WDS Enterprise to transform oral healthcare delivery and improve health equity. Most recently Diane was President and CEO of Arcora Foundation. Prior to that Diane worked for the Centers for Disease Control and Prevention.
Diane holds master's degrees in public health and social work from the University of Washington.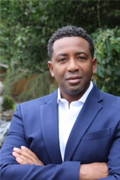 Monty Robinson
Senior Vice President of Revenue, Chief Revenue Officer
Monty Robinson serves as Chief Revenue Officer for Delta Dental of Washington. Monty leads the sales, account management, product development and customer implementation teams and has responsibility for the vision and strategies to increase value to customers, retaining existing accounts, drive new growth and develop innovative products and services.
Prior to joining DDWA, Monty served as the Mid-Atlantic Region, Public & Labor segment President - Head of Sales and Service at Aetna, a CVS healthcare company, where he led a 5-state region with responsibility for sales, marketing and approaches to business lines that include commercial medical, Medicare, dental, pharmacy and vision care products. Prior to this role, Monty held key senior leadership positions for sales at Aetna in the Southeast Region and at Nationwide Financial.
Monty holds a bachelor's degree in Organizational Management & Finance from the University of South Carolina, and an MBA in Marketing from Troy University in Alabama.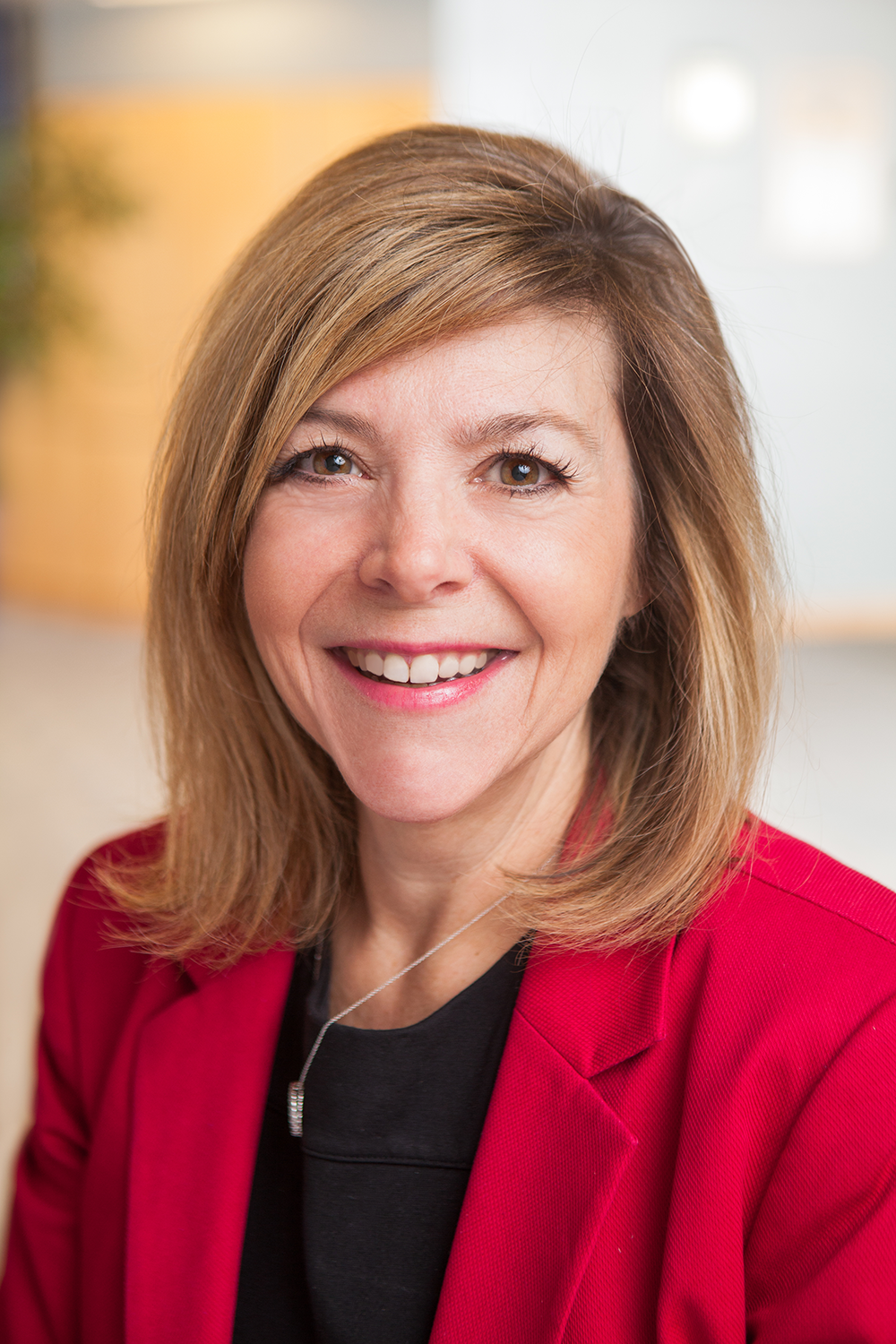 Cindy Snyder
Senior Vice President of Operations, Chief Operating Officer
Cindy Snyder is the Chief Operating Officer at Delta Dental of Washington where she has served in a leadership capacity for more than 20 years.
In her current role, Cindy is responsible for operations, provider network strategy, provider engagement, provider reimbursement, utilization management, product, project and strategy support.
Cindy previously held roles at Delta Dental include Director of Professional Services, Director of Operations, and the Training and Quality Assurance Manager. Prior to Delta Dental, Cindy was a full-time faculty member at Clover Park Technical College where she taught Dental Office Management.
Cindy holds an Executive Masters of Business Administration in Executive Leadership from Seattle University.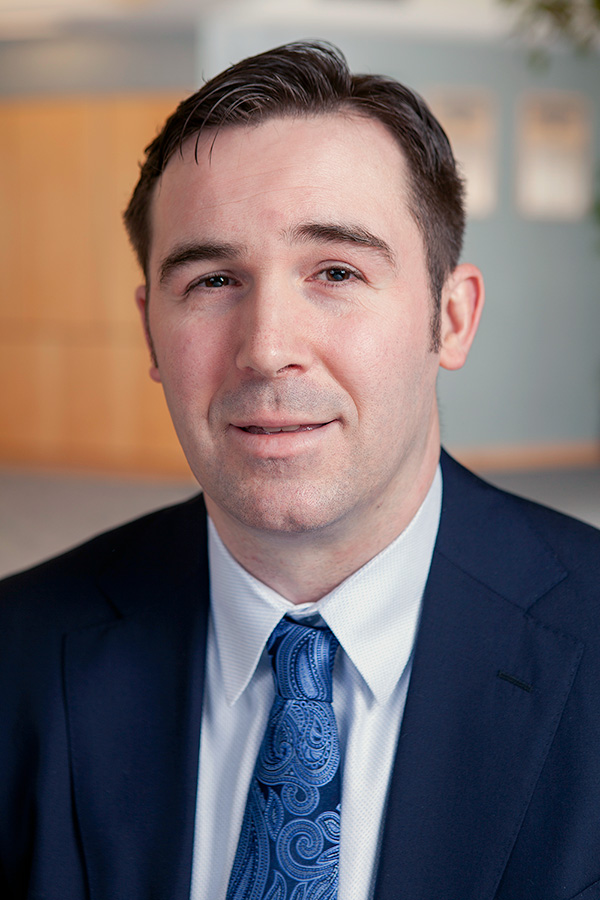 Garrett Whitney
Senior Vice President of Technology, Chief Information Officer
Garrett Whitney is the CIO at Delta Dental of Washington. He is responsible for the IT strategy, operations, processes, and team development at the State's largest dental benefits provider. Garrett oversees all aspects of information technology, cybersecurity, software engineering, and data analytics. He became the Chief Information Officer in 2018 after previously serving as the Chief Information Security Officer. He has held various management positions within the organization since joining Delta Dental of Washington in 2002. Garrett has worked for a tech start-up and a government contractor since beginning his career in the United States Navy's electronic warfare program.