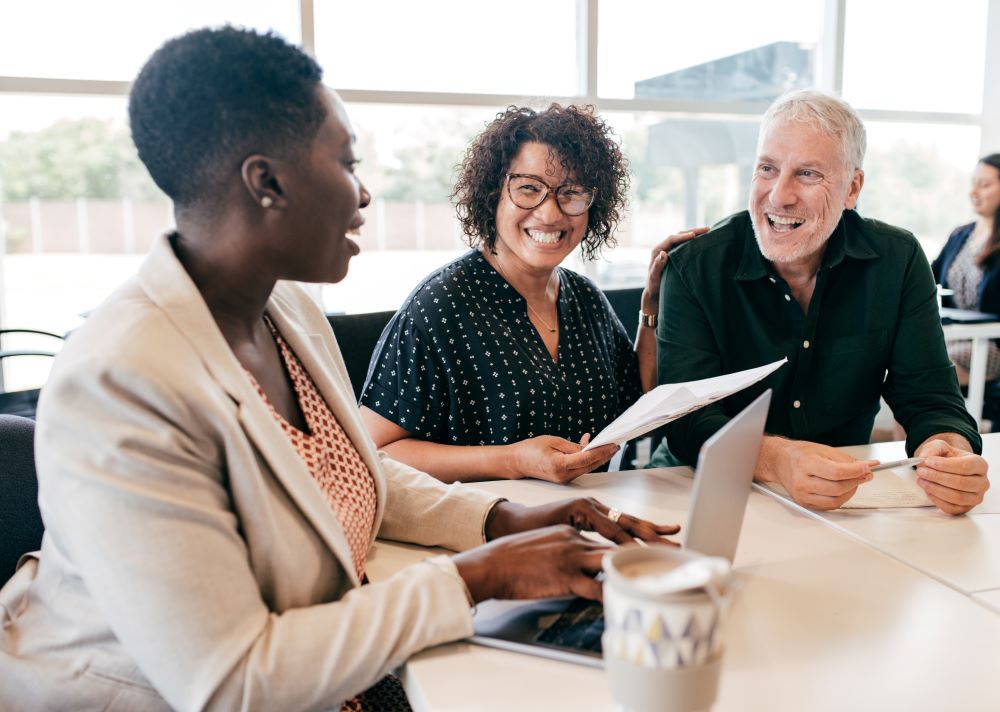 Number of Employees
Who does it work for
Plan
2-50

Works well for companies needing the broadest in-network provider options locally and nationally.
Plan work for those clients looking for a more traditional employer paid dental plan.

PPO 2-50 Employees

The PPO plans have rich dental benefits with a variety of co-insurance payments and annual maximums to fit the financial needs of your group employer
Offers the best preventive care services, along with basic and major oral care needs
PPO plans include in and out-of-network coverage. Members will pay more out of pocket expenses if they use an out-of-network provide. Plus, they need to supply paperwork to Delta Dental for claim processing
Members can request a predetermination of treatment cost through their personal MySmile account.

2-50

Employees pay 100% of the cost of benefits and have access to Enhance or Standard Voluntary plans
Employers work with their broker to enroll in the Voluntary or Standard plan which allows their employees to purchase their own benefits.

PPO Voluntary Standard and Enhanced 2-50 employees

The employer wants to offer dental benefits but is unable to offer a minimum of 50% of the cost
These plans give employees the choice to purchase dental coverage, or not, for themselves and their families
Employees are happy because they have the option to purchase coverage for themselves and their families even though the employer does not cover all the benefit costs.

5-50

Companies with a set budget who choose a plan but allow their employees to purchase a richer benefit plan at their own expense
There is no minimum enrollment on either of the two plans as long as the underwriting guidelines are met
Employers willing to pay 50% of the core plan, allowing employees to keep this plan or buy higher benefits at their expense.

PPO Core-Buy-Up A, B and C for 5-50 employees

Employers can offer two plans depending on the company needs
Employees have a choice to enroll in a base plan or to pay more and increase their plan benefits
Largest in-network provider network

10-50

Companies that are committed to healthy employees.
This plan works for groups wanting to reward their employees for getting their preventive exams.
Companies that have long term employees that can take advantage of the annua maximum increases.

Maximum Wellness for 10-50 employees

A great plan that focuses on oral health of employees, rewarding them for going to the dentist
When members use their preventive care benefits annually, the next year their annual maximum increases by $100. This incentive will carry on year over year until the maximum is reached depending on the plan chosen ($1500 or $2500)
Employers can feel confident that their employees are encouraged to use their provided oral health benefits to stay healthy

10-50

Companies with members that include many dependents.
Groups located in urban areas where most of the network providers are located.
Groups that have employees requesting to have fixed out of pocket costs.

DeltaCare®, a managed care plan for 10-50 employees:

Has affordable orthodontia benefits for the entire family.
Affordable plan with fixed co-pays for non-preventive services.
Large network of DeltaCare® providers.
Primary dental provider controls all oral care including referrals to specialty providers.
Small Business update

Important news to those quoting new business for 51-99 employees.
We're excited to announce the ability to tailor plans for your new business opportunities for groups 51-99. This new approach will allow us to customize benefits, commission, rate guarantees and more.
Nikolai Brown at nbrown@deltadentalwa.com
Lisa Torres at ltorres@deltadentalwa.com
Eastern Washington brokers to:
Angela Dubay at adubay@deltadentalwa.com.

Existing business will remain in the small group pool and will be provided a pooled renewal and options. If you need more information or have additional questions, please contact your 51-99 Client Manager, Mary Jenkins at mjenkins@deltadentalwa.com.