Making the Case for Preventive Care
When members don't get preventive care, they are more likely to suffer from oral pain and tooth decay. For businesses, this translates into unhappy and unproductive employees. It also means that eventually, employees may need to take time away from the office to tend to long-ignored oral health issues.
At the end of the day, if preventive care isn't a priority for members, their organization will suffer the biggest financial burden. On the flip side, members who do get preventive care tend to have better oral health, and cost less than those who don't get preventive care.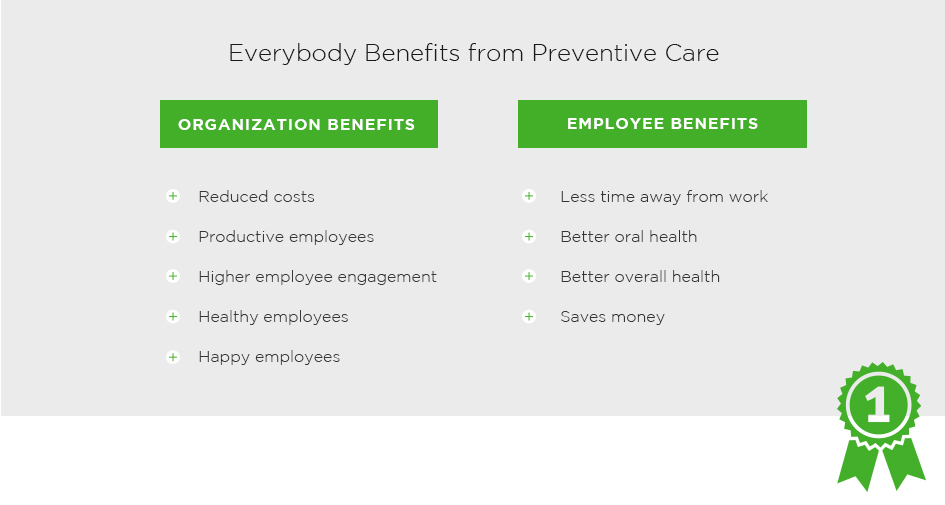 How Healthy Behaviors Reduce Costs
Our cost comparison of members with oral exams and those with no oral exams shows that preventive care can move the needle in terms of cost savings for organizations.2

We encourage our members to use their preventive care benefits because it's we believe everyone deserves a healthy smile. And we understand the value a healthy workforce brings to your clients.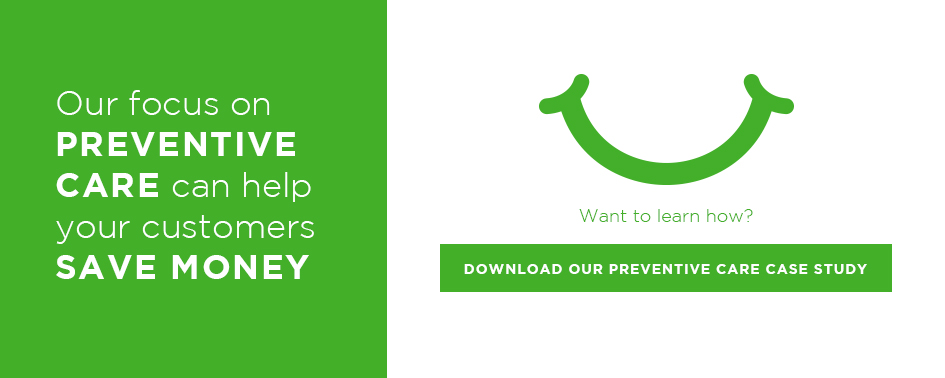 Source
1 Delta Dental Policy Perspectives, 7/2017
2 Healthcentric Dental Action Report, 12/2018