Smile Stages Keep Tiny Teeth Cavity Free
All parents want to help their children form healthy habits. But some things, like forming oral health habits, are easier said than done. Consider the fact that nearly 60 percent of elementary school-age children in Washington suffer from preventable tooth decay, and one in five of them have cavities in at least seven teeth.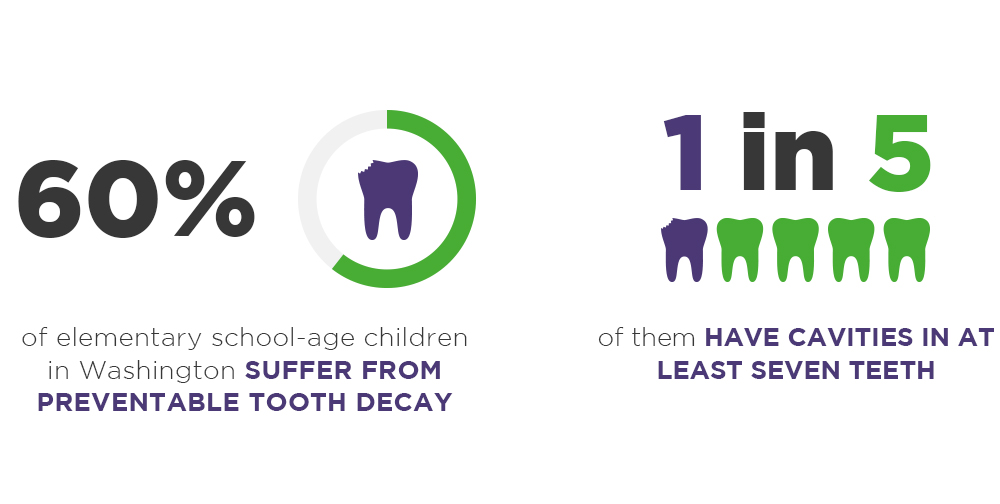 Under this lens, we can see that there is a clear disconnect in terms of parents knowing exactly how to best take care of their children's teeth - and for good reason. Early childhood dental care is not a one-size-fits all approach. In fact, it's more like a spectrum that entirely depends on the age and smile stage of every child.
What Are Smile Stages?
Smile stages are a reliable way for parents to understand what kind of oral care maintenance is required for their child, from birth all the way to the age of 8 years old. Each smile stage comes with a specific type of recommendation for care based on the age of the child. It's a handy tool that can help parents understand how to proactively help their child fight cavities until they are old enough to do it themselves.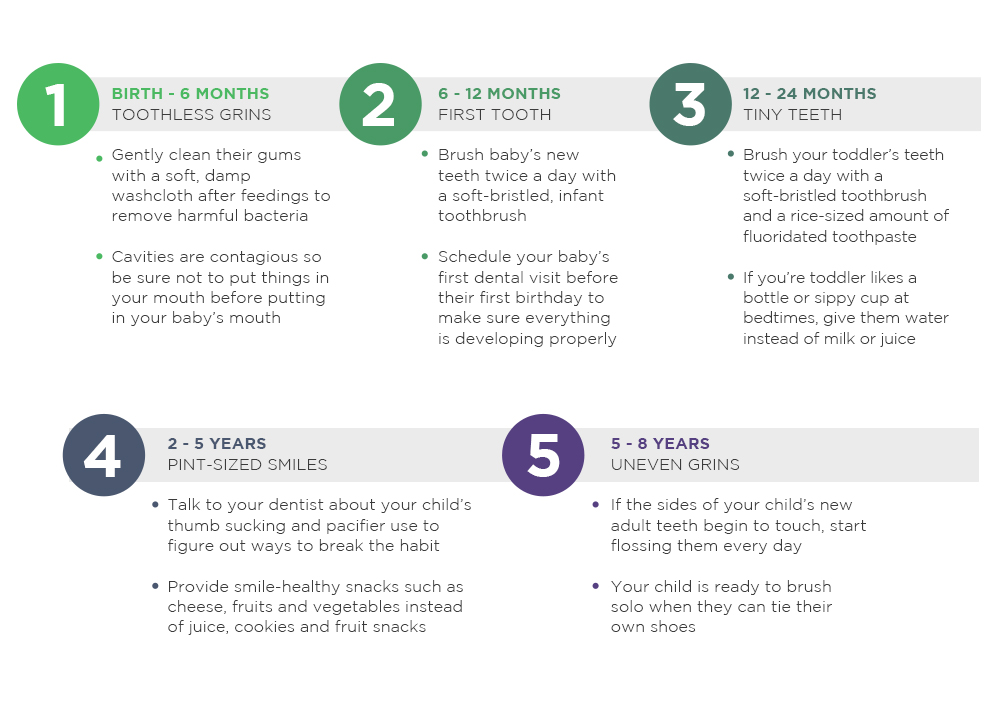 Is Early Childhood Dental Care a Priority for Your Customers?
It can be hard to communicate the importance of taking children to the dentist at a very early age. This is because most children don't even grow their first set of teeth until around six to twelve months, so from the busy parent's perspective, it doesn't always make sense to take their child to the dentist so early. Out of sight, out of mind.

However, the American Dental Association and the American Academy of Pediatrics recommend that every child visit the dentist by age 1, or a soon as the first tooth appears. These visits are called "well baby visits" and they are a great tool for teaching parents and caregivers advice for how to care for their child's teeth.

At the end of the day, the best way for your customers to protect their child's smile is by taking them to get a regular dental cleaning every year. Regular preventive dental visits include oral exam, teeth cleaning, fluoride treatment and x-rays. These treatments help catch and treat tooth decay before it becomes a serious problem for children.
Source
Center for Pediatric Dentistry