Washington State Dental Professional Schools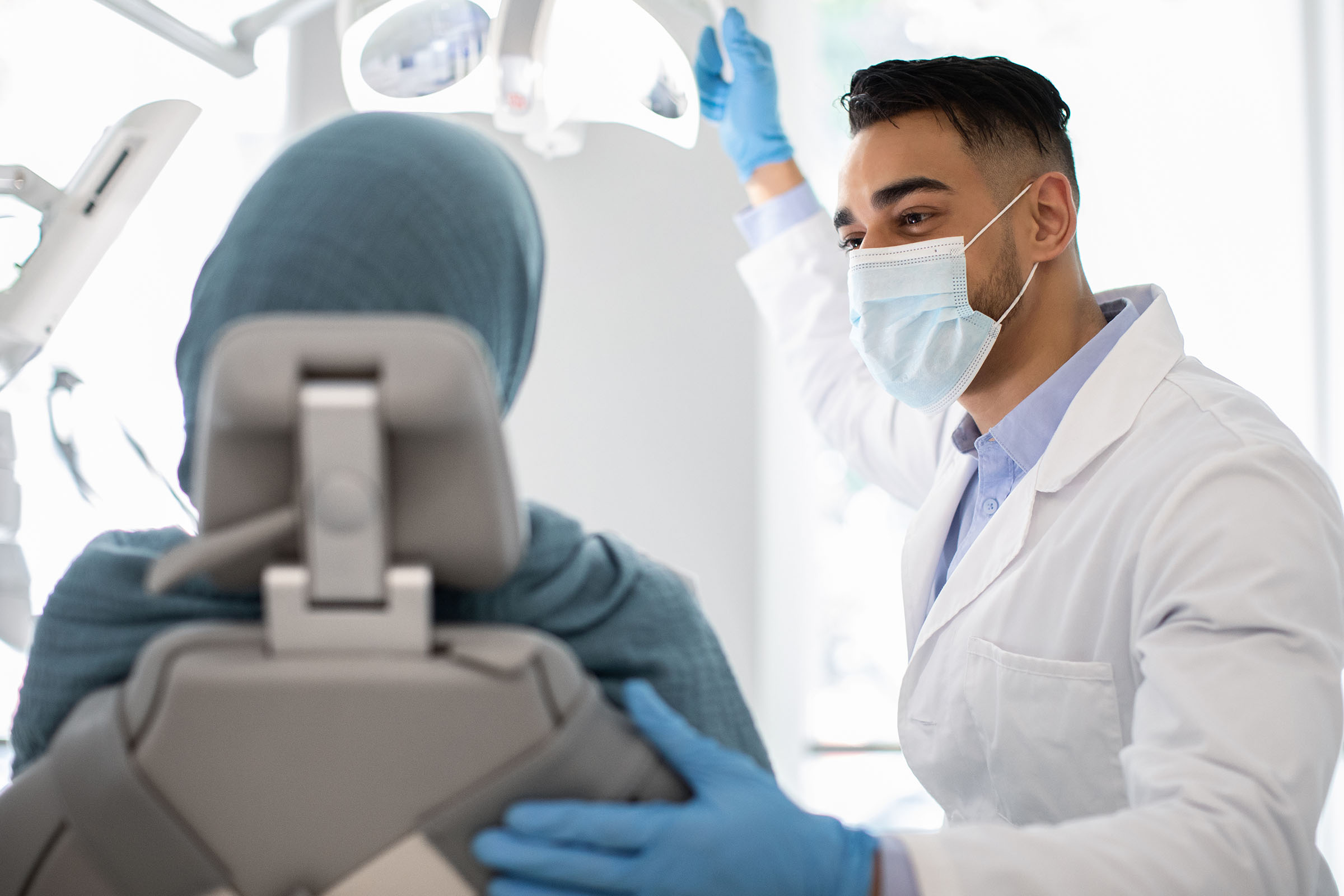 General Dentistry – DDS/DMD degree. Manages oral health care as patient's primary dental provider. Performs all dental treatments: preventive care, dental exams, fillings, crowns, veneers, bridges and root canals.
Endodontist - Specialist trained in complex tooth pain and dental surgery; abscess (infection), root canal and other root issues, extraction, implants.
Oral Surgeon – Specialist trained in surgery of the mouth, jaw and face.
Orthodontist – Specialist trained to use braces, retainers and bands to correct misaligned teeth, bite issues and jaw irregularities.
Pediatric Dentist – Specialist trained in oral health care for children from infancy through teen years.
Periodontist – Specialist trained in prevention, diagnosis and treatment of bone and gum disease.
Prosthodontist – Specialist trained in treating dental and facial problems, involving restoring missing teeth and jaw structures; cosmetics, implants, crowns, bridges, dentures and temporomandibular (TMJ/TMD) disorders.
Dental Lab Technician - Creates dental prosthetics and appliances, such as crowns, dentures, bridges, retainers. They collaborate with Dentists, Orthodontists, Dental Surgeons, and other dental professionals. Technicians must pay attention to intricate details and work with precision.
Dental Therapist – Provides dental exams, sealants, fluoride treatment, x-rays, fillings, and some extractions. In Washington, currently allowed to practice on Tribal Land. State required to be supervised by dentists.
Dental Hygienist – Clinician who performs regular dental cleanings, screening procedures, including x-rays, applies fluoride treatments and sealants, removes hard and soft deposits from teeth, counsels patients on good nutrition and oral health.
Registered Dental Assistant – Clinician who assists dentist chairside during any variety of treatment procedures. They help patients feel comfortable before and during treatments, as well as provide after-procedure instructions. They prepare and sterilize exam rooms, take health histories, blood pressure and pulse readings, x-rays and monitor patients under sedation. May also schedule appointments or other administrative tasks.
Dental Assistants with expanded functions and additional training may include: Hygiene Assistant, Oral Surgeon Assistant, Orthodontic Assistant, or Sterilization Assistant.
Insurance Coordinator – Responsible for evaluating and validating insurance information to verify and process claims.
Office Manager – Responsible for administering the day-to-day activities, including patient and employee relations, staff interviewing and management, ensuring regulatory compliance.
Operations Manager – Oversees the business operations of the dental practices including billing, expenses, and budget. They may also supervise and train staff.
Receptionist – Responsible for greeting patients, answering phones, scheduling appointments, taking payments, and answering questions about the dental office.
Treatment Coordinator – Acts as a liaison between the dentist and the patient. Assists in gathering of new patient information, ensuring documentation and paperwork is up to date and coordinating treatment plans.