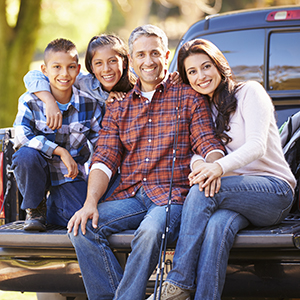 DeltaCare is a managed care dental plan.
You must visit a primary care dentist (PCD) from the DeltaCare network to manage all of your dental care needs. If you need specialist care, your PCD will coordinate referrals for you.
You pay your PCD a set dollar amount (copayment) for most dental services.
DeltaCare Benefits and Copayments
Annual costs:
Deductible—amount you pay before the plan pays
$0
Plan maximum—amount your plan pays towards the cost of your dental care during the plan year
No annual maximum
You pay per service:
Cleaning and exam every 6 months
$0
Fluoride treatment
$0
Complete x-rays every 3 years
$0
Fillings
$10 to $50
Crowns
$100 to $175

Root canals (endodontics)
$100 to $150
Treatment of gum disease (periodontics)
$15 to $150
Tooth extractions
$10 to $50
Orthodontia
up to $1,500 per case
Implants
$2,800 per tooth
Dentures
$140 per arch
Nonsurgical TMJ
30% of costs, them any amount after the plan has paid $1,000 per year; then any amount after the plan has paid $5,000 in the member's lifetime (maximum lifetime benefit).
Want to learn more?
You can take a closer look at the details for the coverage the plan provides, including specific limitations and exclusions.
Take a few minutes to look over the plan's certificate of coverage below.
Access your Delta Dental account
Get the most from your dental benefits with MySmile® personal benefits center. It gives you 24/7 access to:
Print your ID card

Track your dental claim activity

Review your Explanation of Benefits (EOB)
Selecting and changing your PCD
DeltaCare only covers services when you see a DeltaCare network dentist.
Choose your PCD from the largest managed care dental network in Washington State:
1. Use our Find a Dentist tool
2. Review your results carefully because many locations have multiple PCDs on site.
3. Contact the dental office to confirm they're accepting new patients.
4. Write your PCD selection on your PEBB "Dental Plan Selection" enrollment form.
You may change your PCD at any time. Here's how:
Follow steps 1 through 3 above. Then, call us at (800) 650-1583 and we'll formally make the change.
Submit your request by the 20th of the month to start seeing your new PCD on the 1st of the following month.
Have questions?
We want to help you make the best decisions for your oral health. If you have any questions, give us a call at (800) 650-1583. Our dedicated plan specialists are ready to help.