Pre-Treatment Estimate: What is it? How do I get one?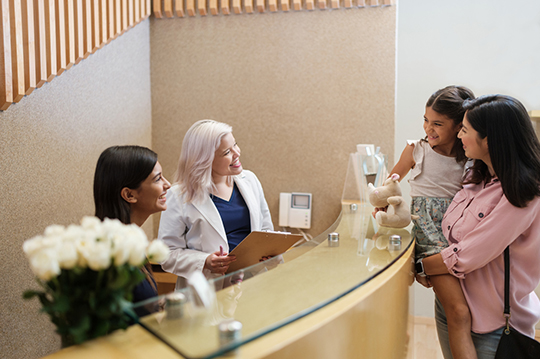 If you need dental work outside of a standard cleaning or a covered procedure, you might consider getting a pre-treatment estimate.

A pretreatment estimate will give you an idea of what any certain procedure will cost, how much your plan will cover, and any out-of-pocket expenses you may incur.

This will allow you and your dentist to plan treatments within your budget, while also getting the most out of your benefits.
---
How to Get a Pre-Treatment Estimate
1.

Before your procedure, like a crown or a filling, tell your dentist you'd like an estimate of the expected costs. They will then contact us and request a Confirmation of Treatment and Cost (COTC) – this document details your dentist's treatment plan, what your benefits cover, and anything you may owe.

2.

If your dentist has access to the Delta Dental of Washington Provider Portal, they may be able to offer you a COTC in real time. If not, you can sign up for MySmile® and choose to receive an email notification when it's ready.

3.

If you don't have access to your MySmile® account, you will receive a paper statement in the mail.

3.

COTCs serve as the cost estimate that we and your dentist commit to as the final cost of any procedure.* They are good for 90 days, after which they must be renewed. See below for an example: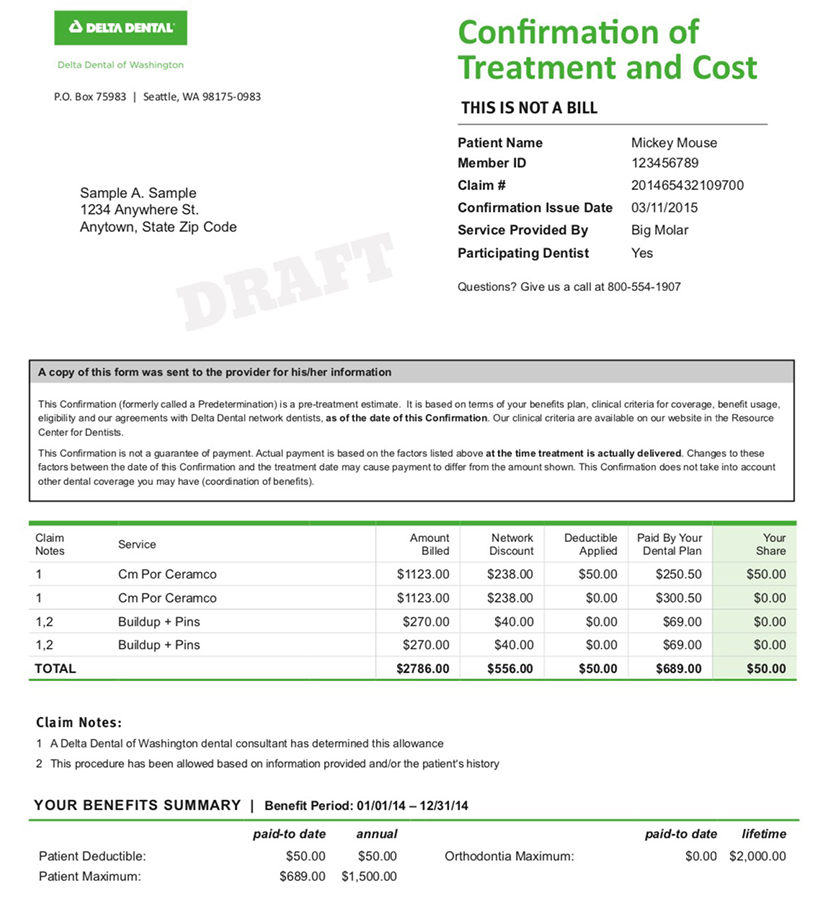 *COTCs are subject to the limitations and exclusions of your plan and any costs already outlined. If benefits are used or the benefit period restarts, that may affect your COTC. For more info on plan specific costs, review your benefit booklet or log into your MySmile® account