Knowing what your Explanation of Benefits or EOB is, and how to read it, can go a long way in helping you make the most of your dental insurance plan.
---
An Explanation of Benefits is a document you receive that explains what treatments and/or services were covered and paid for by your insurance plan.
No. Your EOB is not a bill. It simply outlines the treatment and/or services you received from your dentist and the amount your insurance paid toward those costs.
---
You will get your EOB after your visit to your dentist. There are 2 ways to receive your EOB:

Electronically: After your appointment, log in to your MySmile account and click "My Dental Activity."
By Mail: If you don't have a MySmile account or you haven't signed up for paperless communications, you will receive your EOB in the mail.
Your EOB will tell you how much of your benefits were applied toward your treatment and how much you have left.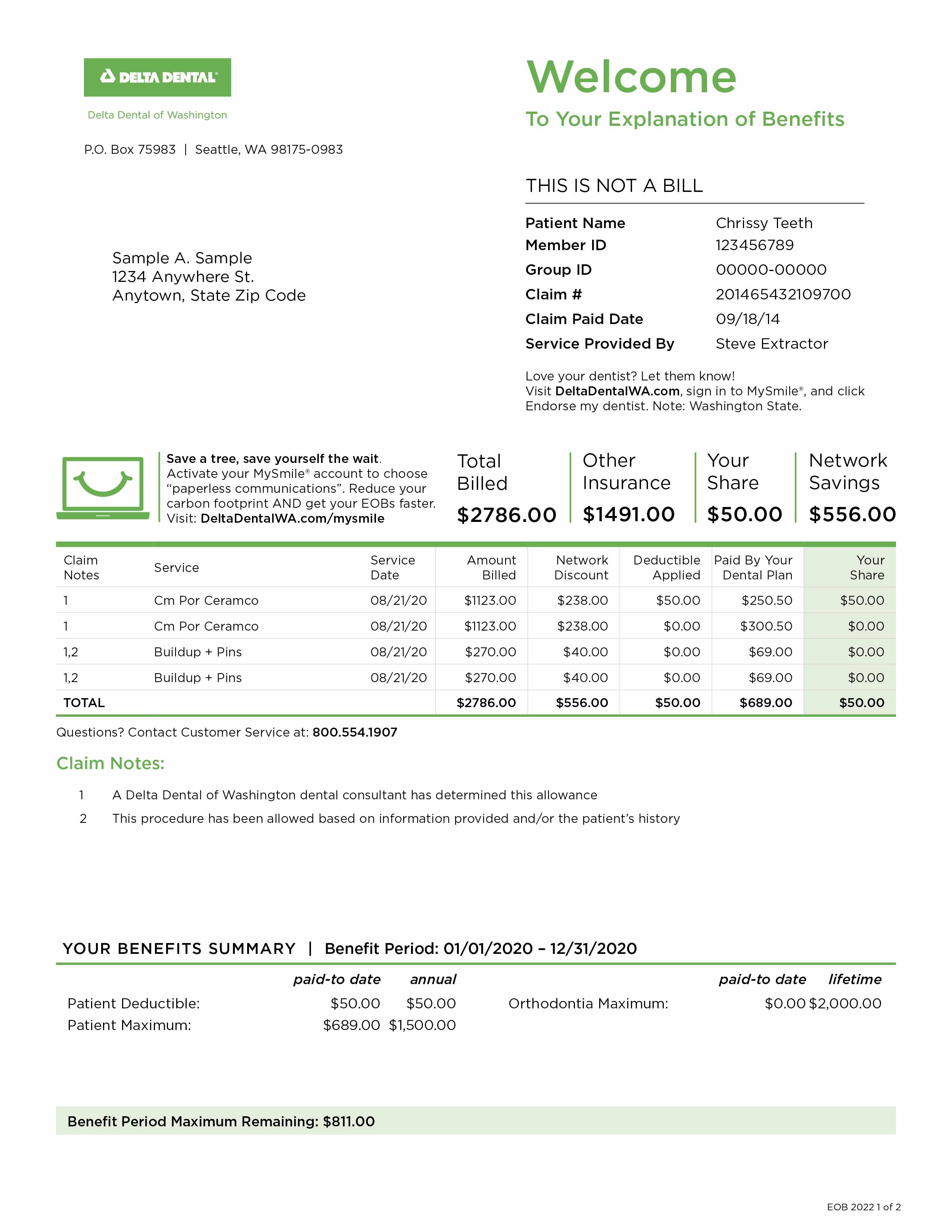 Here are a few things to take note of when reading your EOB:

Services: Check to make sure that the dental procedure(s) you were billed for were the ones you received from your dentist
Amount Billed: This is total amount billed for the visit
Deductible Applied: This is the amount of your deductible that went toward paying the total bill
Paid by Your Dental Plan: This is the amount we covered based on your specific plan
Your Share: This is the amount of the bill left after we pay our portion. This is the amount that you are responsible for paying out-of-pocket
---
It's a good idea to keep EOBs for at least one year after you receive them. This way, you can use them to file taxes or to document qualified expenses for your HSA, FSA, and HRA.