Cheese is easily one of our favorite foods. Not only is it a great source of teeth-building calcium, it also has casein,

a protein that fights plaque.
Just like coffee, cheese is EVERYWHERE in Washington! We're home to nearly 70 local cheesemakers. And though we can't pick one favorite, here are 5 local shops worthy of a slice:
1.

Beecher's Handmade Cheese
This Pikes Place Market staple has been mastering their cheese craft since 2003. You can watch cheesemakers at work while they feast on the "World's Best Mac & Cheese" at their in-store restaurant.
Top Cheese Pick: Smoked Flagship and 4-year Aged Flagship, both which won 1st place at the 2015 American Cheese Society's Annual Competition.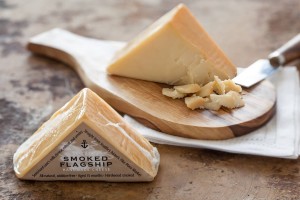 2.

Samish Bay Cheese
Located in beautiful Skagit County, this organic cheese farm operates on 200 acres of land. Cheesemaking power couple, Suzanne and Roger Wechsler, is dedicated to their craft, using only the milk they produce from their own cows.
Top Cheese Pick: Signature Ladysmith cheese is a fan favorite, and has been named the "most addictively snackable" cheese by Seattle Weekly!
3.

Black Sheep Creamery
Have "ewe" ever tasted sheep milk cheese? As suggested in the name, Black Sheep cheese is made from sheep milk, which is high in calcium and zinc.
Top Cheese Pick: Tin Willow Tomme's nutty flavor is the perfect indulgence for cheese lovers.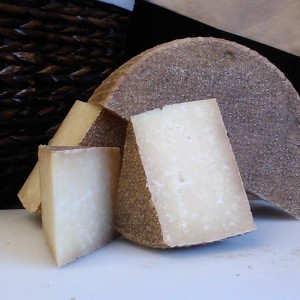 4.

Cascadia Creamery
Cascadia Creamery revives a 125-year-old artisan cheese tradition in the small town of Trout Lake. Everyone in the family-owned creamery has a role, including a 6-year-old, who loves handing out samples at tasting events!
Top Cheese Pick: Don't miss the Sleeping Beauty. It has an alluring sharp flavor, as the name suggests!
5.

Jacobs Creamery
Ireland-born Lisa Jacobs brings a taste ok the UK to the Pacific Northwest! Jacobs was destined to become a lawyer when a single cheesemaking class ignited her entrepreneurial spirit.
Top Cheese Pick: Irish Cheddar evokes a traditional taste from the Emerald Isle.

Learn more about the benefits eating cheese has on your smile.