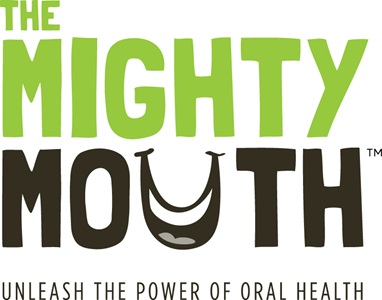 The Mighty Mouth Campaign: Oral Health Matters
Everyone deserves a healthy mouth. But many of us are not taking the necessary steps to improve our oral health.
Despite the fact that oral disease is almost totally preventable, too many in our state suffer from tooth and gum infections.
Disease and infections in the mouth are linked to serious health problems including diabetes, heart disease and stroke.

Painful dental decay can make it hard for children to eat, sleep, succeed in school and even play.
More people need to know that oral health is a critical part of overall health and fitness.
You are not fit unless your mouth is fit
The Mighty Mouth, is a social marketing campaign to help unleash the power of a healthy mouth. The campaign:
Explains in fun ways how good oral health can help you live better, look better and stay healthier.

Provides tips on brushing, flossing and smart snacking, along with information about the value of regular dental checkups.

Spreads the word that everyone should pay attention to their oral health.
Help us create a healthier Washington
A healthy mouth improves overall health and saves you money. Help us spread the word about the power of a Mighty Mouth. Follow The Mighty Mouth on Facebook, Twitter (@MightyMouthWA and #TheMightyMouth) and YouTube.
Visit TheMightyMouth.org to learn more and download posters or articles to share with your office or community groups.
Everybody deserves a Mighty Mouth