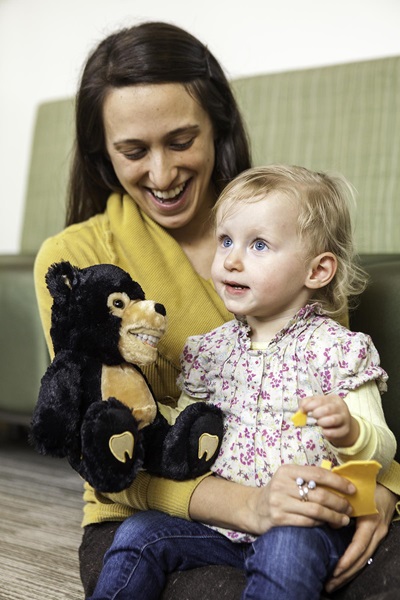 Every child deserves a healthy start in life.
Tooth decay is the number one chronic disease of early childhood. Many children struggle with painful dental decay that makes it hard for them to eat, sleep, succeed in school - and even play. Tooth decay is the most widespread chronic disease of early childhood. It is five times more common than asthma.
Nearly 40% of students in Washington start kindergarten with tooth decay. Almost 15% have rampant decay - cavities in 7 or more teeth. 58% of 3rd grade children have tooth decay in primary and permanent teeth.
Preventing cavities early is important. Cavities in baby teeth can lead to cavities in permanent teeth causing lifelong oral health problems. Poor oral health also affects overall health.
The good news is that childhood dental disease is easily preventable.
We are working to reduce tooth decay among all children, with a special focus on Native American and Latino children, who experience higher rates of oral disease. We connect children with care at a young age and provide tips to stop tooth decay before it starts.
For Parents:
For Teachers:
Our Cavity Free Kids curriculum offers Head Start teachers and other early learning providers free tools to teach about oral health in their classrooms.

Our school-age oral health programs are expanding dental care in schools.

To learn how to protect children's oral health, visit Cavity Free Kids and order free educational materials here.
For Medical Providers:
We have trained more than 45% of physicians who care for children. These physicians and their teams screen for decay, look at a child's teeth, talk with parents about how to protect their child's oral health, apply fluoride varnish and can connect the child with a dentist, if needed.

Order free educational materials for patients here.