Progress and Change within the Apple Health Dental Program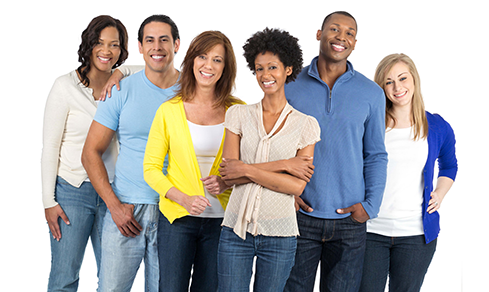 As Washington State passes the two-year mark on reinstatement of the Medicaid (Apple Health) adult dental benefit, there are successes as well as challenges in increasing access to dental care for lower-income residents. Medicaid expansion under health care reform has resulted in a significant increase in the number of people covered – more than 580,000 adults have enrolled – and a considerable change in the Apple Health population overall.


Non-elderly adults with incomes up to 138 percent of the Federal Poverty Level (about $27,000 for a family of three) are now eligible, meaning that many enrollees are lower-wage workers, like dental assistants and other healthcare team members, restaurant and retail employees, childcare providers, students and recent college graduates. Rather than staying enrolled in Medicaid indefinitely, many of these individuals will go on to higher-wage jobs and move to private insurance coverage.
Looking back at the Medicaid dental program during FY 2015 (July 2014 – June 2015), there are some positive developments and trends. The percentage of children accessing dental services in FY 2015 increased across all age groups except for children under age one. The percentage of Medicaid-insured adults accessing dental care went from 17.5% in FY 2014 to 22.4% in FY 2015, which is more than a 60% increase. While these are important gains, there are still about 45% of children and more than 75% of adults enrolled in Medicaid who are not accessing regular dental care. And for adults that accessed care, only 5% of the expenditures were for preventive services.
Providers participating in the Apple Health program report good experiences as well as challenges. To explore possible improvements, the state legislature asked the Health Care Authority (HCA), the state agency that manages Medicaid, to consider contracting out the administration of the Medicaid dental program. Washington is one of the only states that still self-administers the dental program. A report to the Legislature and Governor on different administrative options is due December 1, 2016. The goal is to reduce administrative burdens for dental providers and expand the provider network available (within current budget constraints) as a starting point to improve access for patients.
Input from current and prospective Apple Health dental providers is an important part of this process. The HCA, in collaboration with its Dental Advisory Committee (which includes the WA State Dental Association, community health centers, University of Washington, WDS Foundation, and others) will be providing the opportunity for providers to share experiences and ideas related to the Apple Health Dental Program. Please send your perspectives to DentalReports2016@hca.wa.gov
---
The connection between oral health and diabetes
It is important for patients and health care providers to understand and talk about the link between diabetes and oral health. In a recent survey of people with diabetes in Washington, just over half reported they had never discussed oral health with their primary care provider and only 62 percent said they discussed their diabetes with their dentist.
In addition to the 750,000 people with diabetes in our state, another 2 million people are at risk for developing diabetes (pre-diabetes). People with diabetes are up to 3 times more likely get gum disease and gum disease makes it more difficult to control blood sugar which can lead to serious diabetes complications. It is a cycle that can be stopped, but first patients and providers need accurate information.
The Foundation is working to draw attention to the link between oral health and diabetes in a variety of ways, including:
The Foundation recently completed an animation video discussing the importance of oral health in a fun and interesting way. Share this resource and help increase understanding about the link between oral health and diabetes. A free patient educational brochure is also available.

The Foundation is working with diabetes educators, physicians and dentists to help them understand and explain the diabetes/oral health connection to their patients and encourage patients to get regular oral health checkups.

The YMCA of Greater Seattle, serving more than 200,000 people, has a Diabetes Prevention Program and sponsors Diabetes Symposiums. The Foundation is working with the YMCA to ensure that oral health is embedded in these efforts. This approach can serve as a model for working with YMCAs in other parts of the state.

Working with the American Diabetes Association -Washington Chapter, the Foundation has sponsored a series of radio and online ads to highlight the link between oral health and diabetes. A key message is that good oral health is an easy way to help manage diabetes.

Along with numerous partners, the Foundation was successful in ensuring that oral health was included in the state's Diabetes Epidemic and Action Report.
Diabetes is a costly, complicated disease with serious life-threatening consequences. To improve the health of people with diabetes, please share these information resources to help them understand "You are healthier with a healthy mouth." To learn more about oral health and diabetes contact Maureen Finneran, MFinneran@DeltaDentalWA.com.
---
Lou, the unconventional Tooth Fairy, is back. New Mighty Mouth TV ads are running statewide.
The Mighty Mouth social marketing campaign has begun another round of TV ads beginning in June and continuing through the summer. The campaign aims to change attitudes about oral health and motivate people to do more to prevent oral disease by inserting oral health into new contexts that people already care about – namely overall health, fitness and beauty and saving money.
By using humor and surprising information, The Mighty Mouth positions good oral health as something everybody wants, needs, and deserves – something too essential to leave out. The approach is to make the rewards for good oral health more immediate (better breath, more confidence, feeling good and saving money).
The paid media sets the stage and draws statewide attention to the benefits of a healthy mouth. Partners including a variety of retail, non-profits, and healthcare organizations, help deliver oral health messages in unexpected places. For example, people get floss and hear about the importance of oral health from their dentist (which is expected), but also from their physicians and fitness trainers. Social media, earned media and promotions (including Teeth Week in Spokane) are also key elements of the campaign.
Tailored messages are being delivered to older adults and mothers with young children through digital media, partners, and articles. Pre-retirees are being targeted with the message that oral health affects overall health and a reminder that Medicare does not cover dental. "Your child is healthier with a healthy mouth" is a message being delivered to mothers of young children along with reminders that their child needs an oral health checkup by age one.
By broadening the number and type of messengers who are talking about the value of oral health, the long term goal of The Mighty Mouth campaign is to reduce oral disease and improve oral and overall health for everyone in Washington.
Help Unleash the Power of Oral Health
Spread the message that oral health needs to be a priority. Posters, flyers, infographics, articles and social media content are available to share with patients. To learn more, visit TheMightyMouth.org and click on the Partners page. While you're there, link to Facebook and Twitter (@MightyMouthWA and #TheMightyMouth) and help deliver the message that "You're healthier with a healthy mouth."
---
Sealants are an effective way to prevent cavities, yet many children in Washington do not have sealants.
As children reach school age, new risks to maintaining good oral health arise such as increased responsibility for personal hygiene, dietary choices and eating habits. Additionally, permanent molars erupt – the teeth most susceptible to cavities.
The 2010 Washington State Smile Survey found that 58 percent of 3rd grade children had tooth decay in primary and permanent teeth. Only 51 percent of 3rd grade children had dental sealants – indicating the need to seal more teeth as soon as they come in. Applying sealants is an important and effective strategy to improve children's oral health.
The Foundation researched parents' knowledge of sealants and what would motivate them to obtain sealants for their children. Based on this research the Foundation developed educational materials and an outreach strategy to encourage parents to ask dentists about sealants. The Foundation will be sharing this information with parents through social media and community partners. If you are interested in educating your patients about the benefits of sealants, you can order free infocards for your office.
Sealants have the greatest potential to prevent cavities if they are placed as soon as teeth erupt. Apple Health (Medicaid) covers sealants as do many other dental benefit plans.
If you have suggestions about how to get more sealants on kids' teeth, email Stacy Torrance, STorrance@DeltaDentalWA.com We are eager to hear your ideas.
---
Increasing Access to Care for Underserved Patients
Nearly $600,000 was awarded to expand access to care for underserved patients in Washington.
Community Health Association of Spokane (CHAS Health) - $125,000 to develop a new 6 chair dental clinic co-located with a new health center facility in Cheney.
NE Washington Health Programs (NEWHP) - $176,937 to expand their Lake Spokane Community Dental Clinic from 5 to 8 operatories and equip a "quiet room" for more complex procedures for vulnerable patients including young children, pregnant women and seniors.
The Jamestown S'Klallam Tribe - $290,282 to expand its Family Dental Clinic to provide dental care to children, pregnant women, low-income adults and seniors who currently have no access care in Clallam and Jefferson counties.
---
CDEs are available free to Washington dentists
Working effectively with Apple Health
A new course developed by the University of Washington School of Dentistry in partnership with the Foundation helps dentists and their staff to learn how to work effectively with the state's Apple Health program. The CDE, delivered by Dr. Joel Berg, Dean of the UW School of Dentistry, looks at some of the common misperceptions about Medicaid patients and the system as a whole. "We need to change our mindset about Medicaid patients," stated Dean Berg. "Often they are our students, our staff, and our family. They need and deserve dental care."
Dr. David Minahan (past president of WSDA) outlines some key reasons to treat Apple Health patients and Dr. Mark Kadoshima (a private practice dentist) discusses his experiences serving patients insured by Apple Health. The hour long CDE is now available online for free.
Providing dental care to older adults
Many older adults have unique and sometimes complicated needs and yet most dentists receive very little formal training on how to care for older patients. To expand dentists' expertise in serving older adults, the Foundation teamed up with national experts to develop a day long continuing education course, titled Improving the Oral Health of Your Older Patients. The training includes cases studies and discussion. The next course will be offered in Spokane on October 22nd at the Davenport Grand Hotel. The course is being offered through the University of Washington School of Dentistry. Contact the University's Continuing Dental Education Department online or call (206) 543-5448.
Good oral health is an important part of a healthy pregnancy
To support dentists and dental hygienists in providing important dental care and treatment to pregnant women, a continuing education course is now available online through the University of Washington School of Dentistry's Continuing Dental Education Department. The course, Managing and Treating Pregnant Patients, was developed by the UW Schools of Dentistry, Medicine and Pharmacy, as well as NORDIC Insurance and the Foundation.
WDS Foundation will cover the costs of the course for all dentists and dental hygienists in the state. To sign up for the CDE click here, set up an account and when prompted enter the coupon code OC1504WDSF. After entering the code, click re-price to receive the course at no charge. If you are interested in having the course delivered for free at a dental society or study club meeting, contact Nicole Woodruff at NWoodruff@DeltaDentalWA.com.
---
State Board of Health adopts national standard on water fluoridation
The Washington State Board of Health voted to adopt the U.S. Health and Human Services (HHS) recommended standard for community water fluoridation. HHS has not reviewed fluoridation standards since 1962. The newly revised regulation puts Washington in line with the rest of the nation in setting optimal water fluoridation at 0.7mg/L. The Foundation led a coalition of more than 25 organizations to provide comments on this issue prior to the Board of Health's approval.
---
Share important oral health information with your patients.
The Foundation provides oral health education materials for your patients. Click here to see a current listing of the Foundation's educational offerings available free of charge to people who live in Washington. Several publications are available in English, Spanish, Russian, Vietnamese and Cambodian.