How to Track Your Coverage and Payment History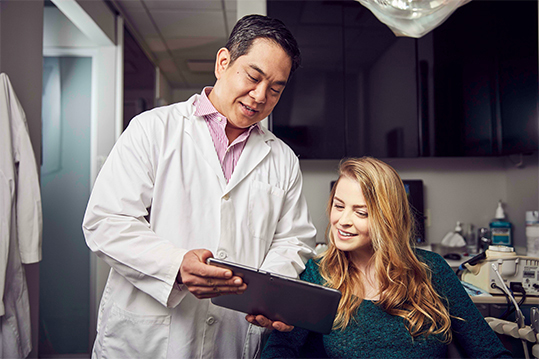 Taking control of your oral health means making sure you're financially healthy, too. So, we've made keeping track of your coverage and payment history a breeze. This way, you can plan for any procedures or treatment you may need down the road.
---
One way to monitor your benefit usage is to save all your Explanation of Benefits.
By saving your EOBs, you may:

• Use them to itemize deductions on your taxes;
• Provide proof of a qualified medical expense;
• Use for HSA, FSA, and HRA reimbursements;
Quick Tip!
By monitoring your benefits, you can see the activity for all members on your plan, how much of their benefits have been used, and how much they have remaining.
---
How to monitor your benefit usage online
1.
2.

Click "My Usage" on the My Dashboard page.

3.

The "Plan Maximums" chart shows

you how much of your Annual Maximum is remaining

.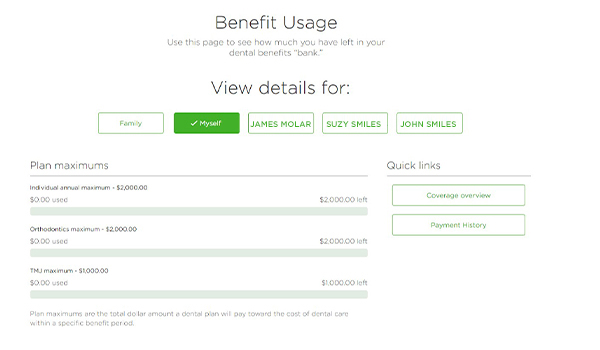 4.

The "Dental Treatment Costs" graph show how much you've paid vs how much your plan has paid toward treatments.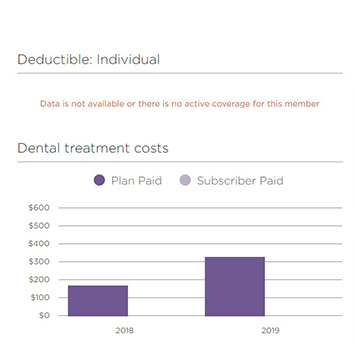 ---
The quickest, easiest, and most accurate way to review your payment history is with MySmile®!


1.

Click 'My Usage' on your dashboard

2.

Click 'Payment History'

3.

Under 'View details for' click the name of the person whose payment history you'd like to check: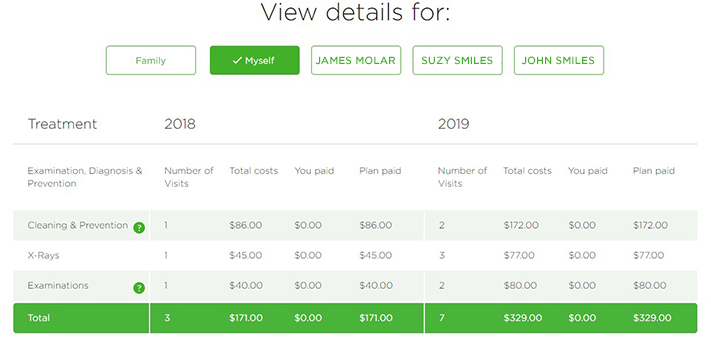 (For help setting up your MySmile® account or to learn more about how it can help you take control of your coverage, check out the handy guide on our website.)